A man who shared a rather intriguing dilemma on social media cannot understand why others aren't more charitable toward his personal sleeping preferences.
"I'm a 28 year-old-dude," he wrote on Reddit, "and have been living in my house for a few years now."
He said, "One of the main reasons I chose this place was because my bedroom faced east, allowing me to wake up to the morning sunlight."
'RUDE' TRAVELER TOOK UP TWO BUS SEATS, NEVER BUDGED FOR OTHERS AS REDDIT WRITERS EXPLODE ON HER
He added, "Most mornings I wake up before my alarm goes off just because the sunlight coming through the window [wakes] me up. There used to be a treeline that provided a natural barrier between my house and any potential neighbors — so I never saw the need for curtains or blinds along with they are expensive as hell for the nice ones."
Recently, he went on, "my neighborhood expanded and most of the treeline [that] my bedroom was facing was cut down to build new houses." He did not share his location.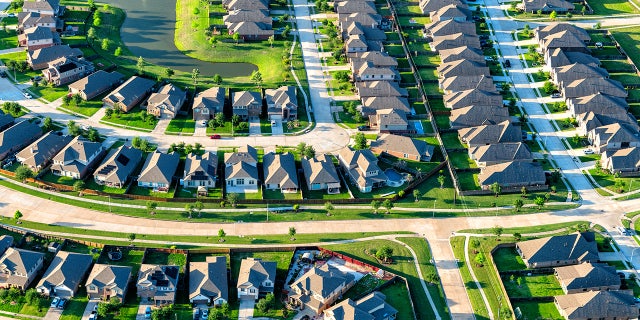 Now, as a result, he said, "There's a house [that's been] built right across from mine — and their window has a clear view into my bedroom."
The young man went on, "I've always been comfortable sleeping nude, and it wasn't an issue when there were no neighbors around."
FLORIDA-BASED ETIQUETTE EXPERT REVEALS 40 GREAT TIPS FOR A BETTER LIFE
Yet "not long after the people moved in, the father from the house came over to my house and pretty much told me to stop being nude in front of my windows, since his family can see inside my bedroom."
"I made an effort to be more mindful of my nudity when in view of the window."
The 28-year-old added, "He wasn't nice about it. But he wasn't mean either — just matter of factly … gave me an order and [fully] expected it to be done like I was his kid or his employee." 
The man on Reddit noted that he "was somewhat surprised but understood his concern, so I made an effort to be more mindful of my nudity when in view of the window."
He also said, "I stopped cleaning and making my bed before getting dressed. I'd hop out of bed, walk into my closet and at least put on shorts — then go about my morning chores."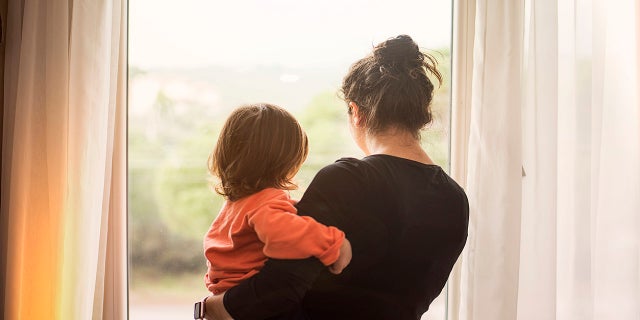 The man went on, "That being said, I still sleep nude, and I occasionally end up being visible to the neighbors for a brief moment after waking up." 
Which is why, he continued, "the father came over again, leading to an argument between us. I told him I was trying my best to be considerate, but there's only so much I can do — and that it's my house and I'm not changing my lifestyle because they moved in." 
REDDIT USER EMPTIES DAUGHTER'S COLLEGE FUND TO HOLD ONTO MALIBU DREAM HOUSE — TEEN IS 'FURIOUS'
The man on Reddit said the neighbor "threatened to call the police and said I was being a 'menace to the neighborhood,' whatever the hell that means."
"I'm sure you can solve this 'problem' so you don't flash your neighbors."
Added the young man to others on the platform, "So, am I the a–hole for continuing to sleep nude even though my neighbors can see into my bedroom?"
A father of four in New York weighed in on the dilemma and said he does not agree with either man in this scenario.
"The man who sleeps in the nude should use blinds or shades for privacy," he said. "Meanwhile, the father who came over to talk to the young man should mind his own business," the father of four added in comments to Fox News Digital.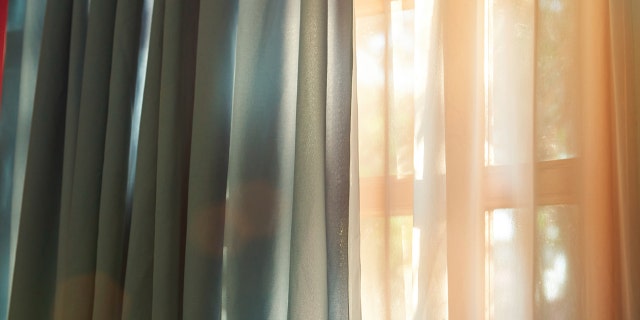 Fox News Digital also reached out to a clinical psychologist for insight.
On Reddit, some 15,000 people weighed in with reactions, while over 5,500 shared specific comments about this thorny neighborhood situation.
Wrote one person, addressing the original poster, "I'm sure you can solve this 'problem' so you don't flash your neighbors. You act like there's no middle ground here, when there clearly is (sheer curtains, window film, etc.)."
REDDIT MOM ADMITS TO FEELING 'HUGELY TRIGGERED' BY HER OWN CHILD AS SHE TRIED 'GENTLE PARENTING'
A poster going by the username of "Aves667" told the original poster, "Curtains exist to let in the sunlight and also just show shadows. Whether they [the new neighbors] have curtains or not isn't the issue — they may be in their backyard or outside and can see you."
"The neighborhood has changed. Not your fault, but it's time for blinds."
This user added, "You can sleep nude and walk around your house nude, but why do you feel the need to show off your nudity to the world? I wouldn't want to see my neighbors naked," the Reddit writer added. 
This writer went on, "Unless you live in a nudist colony, there are children around — so I really don't understand your need to expose yourself to the outside world."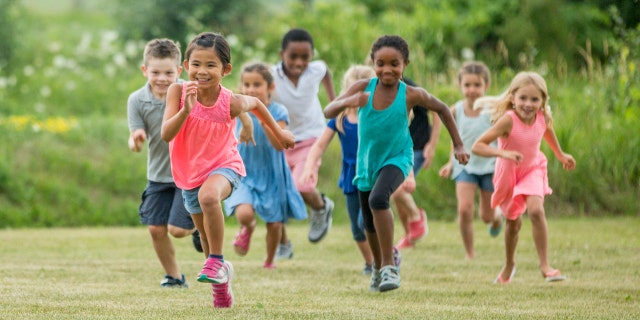 Wrote someone else in the same vein, "Time to buy some curtains. And re: the 'menace to the neighborhood' thing, since you've been informed that your new neighbors (including children) can see into your windows, by continuing to not put up curtains and be naked in front of them, you're kind of knowingly exposing yourself to unconsenting parties (including minors) … Not a good look. Get curtains." 
Wrote still someone else, "The neighborhood has changed. Not your fault, but it's time for blinds."
"If you can afford to buy a house, you can get some cheap sheer curtains."
Another person tried to educate the man on the legal implications of his actions: "Check your local laws. Not sure where you are, but you can be charged for public indecency if you are aware that you can be seen from the outside naked, and you continue to expose yourself."
CLICK HERE TO SIGN UP FOR OUR LIFESTYLE NEWSLETTER
This writer went on, "While you have the right to privacy and you can do whatever you want in your own home, that right does not apply when there is no expectation of privacy, [such as] when you leave your curtains drawn."
CLICK HERE TO GET THE FOX NEWS APP
Wrote another commenter directly to the Reddit poster, "You make it sound like you live in a bubble. We live in a society and just because technically you can do whatever you want in your house doesn't mean it doesn't suck for your neighbors. If you can afford to buy a house, you can get some cheap sheer curtains."
Source link