A World War II vet who says he's lived a "charmed life" despite surviving the Great Depression, the Dust Bowl and a global war, turned 100 on May 13 and continues to give back to his community, sharing a message of faith and the importance of seizing opportunities that come along.
"Opportunities are going to present themselves throughout life," Keith Davison told Fox News Digital. 
"Everybody has different opportunities and then you have to make decisions. If you're careful about that and make the right decisions, it's better. But when I was in Sunday school in a tiny little church, we used to sing an old song about [how] God will take care of you. And I think that's true."
ARIZONA ARMY VET, 91, IS ROBBED OF $7K CASH WHILE PUMPING GAS. NOW, HIS COMMUNITY IS STEPPING IN
Davison said he never had what he called a "Billy Graham moment," in which he could hear God's voice. 
"But God did take care of me," Davison said. "There's no question about that in my mind. And you have to be open for that. You have to be searching for answers. And when you search for answers, you find that you'll get them."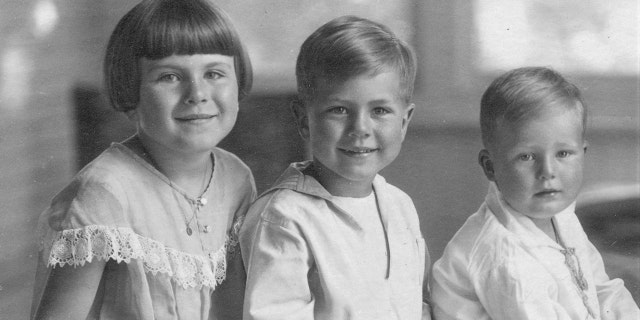 Davison was born on Mother's Day — May 13, 1923 — in Wahpeton, North Dakota. 
His family moved to Minnesota when Davison was a boy. They lived on a farm after his father left banking due to the stock market crash.
MINNESOTA WWII VETERAN CELEBRATES TURNING 100 YEARS OLD, WISHES TODAY'S YOUNG PEOPLE HAD 'MORE BACKBONE'
Davison and his brother helped herd cattle during the Dust Bowl that ravaged the Midwest. One of his most vivid memories is getting caught out in a storm at the young age of nine.
"I was riding my horse and herding 100 head of cattle and this dust storm hit," Davison said.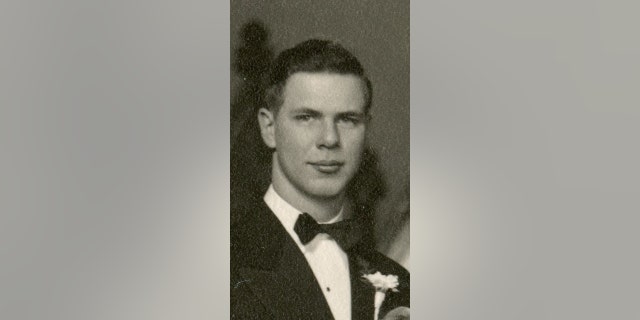 "I was scared of death," he added. "I didn't know anything about dust storms. It was dark clouds, and we thought it was going to rain and we needed it to rain so badly. But it wasn't rain, and when it hit — instead of snow, it was dirt."
Davison said he remembers putting his head down away from the wind while riding on the back of his pony.
WORLD WAR II VETERAN CELEBRATES 102ND BIRTHDAY: 'BLESSED' AND 'GRATEFUL' FOR COMMUNITY SUPPORT
"She started walking, and she walked and walked and walked," he said. "I didn't know where I was, but she stopped. She was at the barn door, so she knew where she was going."
"You've got to be open to things and use what you learn. And realize that human beings are different and you can learn something from anyone."

— Keith Davison
Davison said the dust was so bad that housewives would stuff newspapers around the windows to try to keep dirt out of their homes.
"It was very distressing," Davison said. "But anyhow, we survived."
Then came December 1941
Davison attended the University of Minnesota, where he played the tuba in the university band.
"I graduated in 1941 and in December of that year, the Japanese bombed Pearl Harbor," he said.
100-YEAR-OLD WWII VETERAN RUNS IN PENN RELAYS
He served in the United States Army during World War II and attended basic training at Fort Lewis Washington. 
"And then for some reason, they picked out two people out of a battalion — of I don't know how many hundred people — and sent them to the university," he said.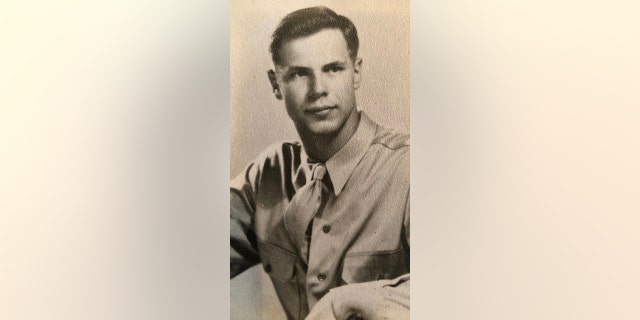 "That's one reason I say I've lived a sort of charmed life. They were short on electrical engineers, so they sent me down [to] the University of Arkansas and I became a Razorback."
He studied electrical engineering in the Army's specialized training program. 
Next he was sent to Camp Crowder, Missouri, for training as a high-speed, Morse code radio operator. 
Then he was shipped to New Guinea in the fall of 1944 and was stationed there and in the Philippines. 
"For a time, I was attached to MacArthur's headquarters," Davison said. "I'm not a MacArthur fan. He was not a favorite general."
GRANDMOTHER KILLED IN TENNESSEE TORNADO TO BE BURIED WITH VETERAN HUSBAND'S AMERICAN FLAG AFTER ITS RECOVERY
In February 1946, Davison was honorably discharged.
"People think that lawyers are just good talkers, but actually, to be a good lawyer, and especially to be a good judge, you have to be a good listener."

— Keith Davison
"All my friends, with very few exceptions, went into the Armed Forces in one way or another," Davison said. 
"They became different things. Some became pilots and some became sailors and so on. I lost a lot of really good friends in the war."
'Country lawyer' and judge
After returning home, Davison entered the University of Minnesota law school and earned a bachelor of science in law in 1947 and a Juris Doctorate in 1949. 
100-YEAR-OLD WWII VETERAN THROWS FIRST PITCH AT LONG ISLAND DUCKS BALLPARK
A self-proclaimed "country lawyer," he practiced law in Wheaton, Minnesota, from 1949 until 1975. 
Davison served as a county attorney for 12 years, and was active in the rural electrification program.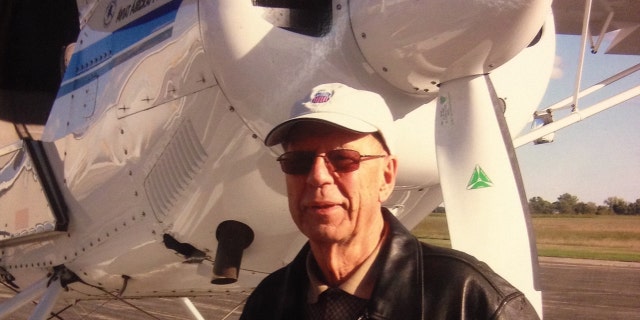 "I never intended to be a lawyer," Davison said. "But again, I've lived a kind of charmed life in that at the end of the war — I suppose I was 19 or 20 — I got a letter from the dean of the law school at the University of Minnesota, saying I had qualified for law school, so he signed me up."
Davison said he decided to pivot from engineering and found law school to be "fascinating."
"So, I went all the way through, took the Bar exam and became a country lawyer," he said. 
TEXAS ARMY VET SURPRISED WITH TOWN PARADE FOR HIS 95TH BIRTHDAY: 'I'M NOT A HERO, I JUST SERVED MY COUNTRY'
"I worked seven days a week because when I started I had nothing but two suits and $500. No car — nothing. But my law practice became successful. Even in a little town of 2,000 people, I had clients on both the East and West Coast."
In 1975, Davison was appointed a county judge. 
In 1983, the governor of Minnesota appointed him district judge.
"People think that lawyers are just good talkers, but actually, to be a good lawyer, and especially to be a good judge, you have to be a good listener," Craig Nelson, Davison's nephew, also a lawyer, told Fox News Digital.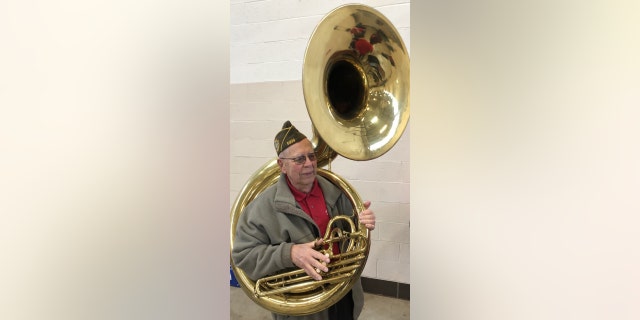 "And I remember from very early on, when I was a young teenager, Keith was always a good listener. He is smart and knowledgeable, for sure, but also patient, even tempered, kind and blessed with a good sense of humor," said Nelson. 
"I believe that the lawyers and litigants who appeared before Judge Keith Davison always felt they were treated respectfully and fairly."
Davison married the love of his life, Evelyn "Evy" Lundgren, on April 12, 1950. 
They met on a blind date at a formal ball hosted by Davison's legal fraternity at the end of his last year of law school. 
"She was wearing a beautiful long dress, and I was at a loss [for] what to say to her," Davison said. 
Married for 66 years
"Finally, I asked her where she got that gown because I thought that would be a pretty good subject. Eventually, she told me she made it herself and I was impressed."
ALABAMA FAMILY LEARNS VETERAN DAD SECRETLY PAID NEIGHBORS' PHARMACY BILLS FOR A DECADE: 'WANTED NO CREDIT'
They had three children, all of whom live in Minnesota. The couple was married for 66 years when his wife died after a cancer battle in 2017.
Looking for a fulfilling way to spend his time, the retired judge, then 94, decided to install a pool as a gift to the children in his neighborhood. 
He was often seen sitting poolside in a chair, enjoying all the splashes and laughs.
"It was tremendous," Davison said. "I had all these kids here and they loved to be in the pool. It was just plain fun."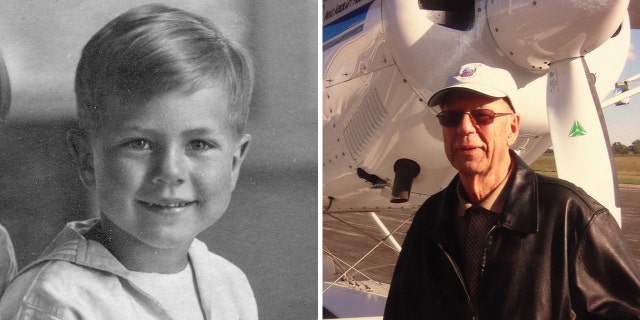 Davison was a licensed pilot for over 40 years and flew until he was 90, he said. 
"When I got to be 90, my wife said nobody wants to fly in a plane with a 90-year-old pilot, so I decided I wouldn't do that anymore," Davison said.
CLICK HERE TO SIGN UP FOR OUR LIFESTYLE NEWSLETTER
But music is still one of Davison's passions — it's an opportunity he took early on in life. He's still playing bass guitar in a local dance band.
"Looking back at all the things that happened to me, I thought they were coincidences when they happened," Davison said. 
CLICK HERE TO GET THE FOX NEWS APP
"But they all tied together. I took opportunities when they came along. You've got to be open to things and use what you learn."
He added, "And you have to realize that human beings are different and you can learn something from anyone."
Source link