A 70-car train hauling hazardous materials derailed in North Dakota early Monday, according to local reports.
The derailment happened around 1 a.m. about a mile southeast of Wyndmere in Richland County, Valley News Live reported. No injuries were reported.
Officials said 31 of the 70 cars derailed, with some leaking petroleum used in the making of asphalt, according to the report.
Crews will allow the cold weather to solidify the leaked materials, which are expected to turn into a gel, WZFG reported, citing officials.
WASHINGTON TRAIN KNOCKED OFF TRACKS BY SAFETY DEVICE, 3K GALLONS OF DIESEL FUEL SPILLED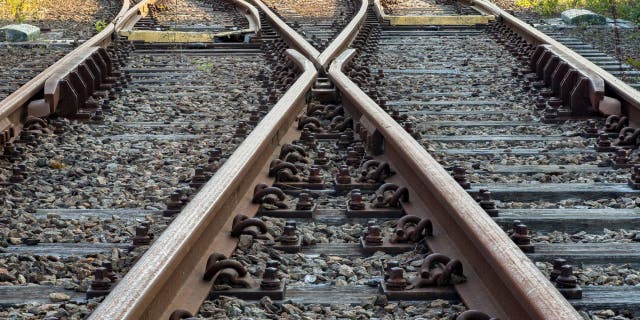 Nearby roadways 158 and 159 Avenue Southeast will be closed between Highway 13 and 14, the Richland County Sheriff's Office told the outlet.
The cleanup is expected to last between seven and 10 days, the reports said.
The incident marks the latest train derailment in the U.S. as concerns over railroads remain high following the major incident in East Palestine, Ohio, in early February in which about 50 cars derailed, spilling hazardous materials and forcing evacuations of residents.
TRAIN THAT DERAILED IN ALABAMA LACKED ALIGNMENT CONTROL COUPLERS: FEDS
On Sunday, two cars of a Canadian Pacific train derailed in a Chicago suburb. One car was carrying wheat and the other was empty, FOX32 Chicago reported, citing officials. 
No injuries were reported in that incident and there was no concern over hazardous materials.
Five other freight train cars derailed in Massachusetts on Thursday, but no hazardous materials were being hauled and there were no reports of injuries, according to authorities.
The Associated Press contributed to this report.
Source link