A North Carolina man who was recently inspecting a home construction site, ran into an uninvited guest while working on the job.
Dean Brown, a code enforcement official for New Hanover County Building Safety, had encountered a live alligator that was sitting in the attic of the three-story dwelling.
"I thought it was a stuffed animal that someone threw up there as a joke," Brown told Fox 35 Orlando. "So, I just went about my inspection."
AMERICA'S STRANGEST ALLIGATOR ENCOUNTERS: SEE THESE 10 STARTLING STORIES
While Brown was inspecting the house, located in Echo Farms, he noticed a large figure near the air conditioner in the attic, Fox 35 reported.
Have you ever seen an alligator in an attic? 
One of our code compliance officials found this 8-foot alligator while inspecting a new home construction site 😱
Thank you to our officials who work hard to make sure buildings and homes are safe for our residents – and 'gator free! pic.twitter.com/p089texDgV

— New Hanover County (@NewHanoverCo) March 9, 2023
Upon taking a closer look, Brown realized it was an 8-foot-long alligator.
The reptile had appeared to be asleep, so Brown shined his flashlight in its direction, Fox 35 reported.
As the light flashed over its face, the alligator's eyes opened wide.
ALLIGATOR OWNER WHO ABANDONED AND STASHED REPTILE IN CONTAINER IS IDENTIFIED: 'POSING AS GOOD SAMARITANS'
"I was about two-feet away from stepping on its head," Brown shared with Fox 35.
Brown immediately reported his discovery to the construction crew close by, but they "didn't take him seriously," according to Fox 35.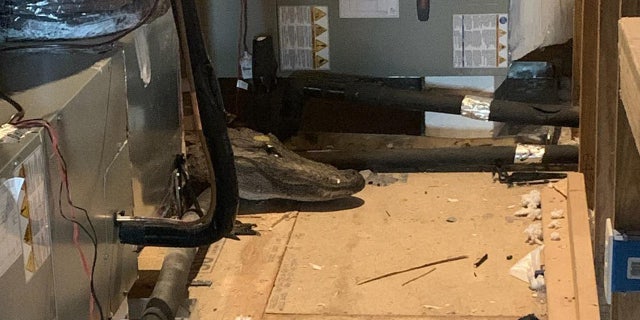 "They laughed at me! They thought I was crazy," Brown told Fox 35.
Once they had seen the large reptile for themselves, Brown and the team called 911 who then alerted animal control officers, Fox 35 reported.
Animal control arrived on the scene and captured the alligator.
CLICK HERE TO SIGN UP FOR OUR LIFESTYLE NEWSLETTER
"I thank God for keeping me safe," Brown said in a statement to Fox News Digital. "This [is] a lesson to keep your doors closed and don't feed the wildlife."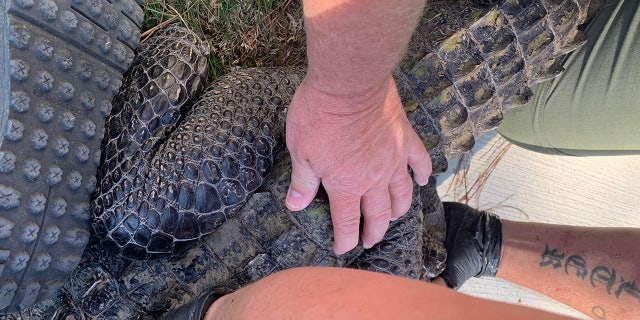 While Brown has been in the inspection business since 1995, he has never encountered a situation as wild as this one, Fox 35 noted.
There are wetlands located behind the home in Echo Farms, Brown shared.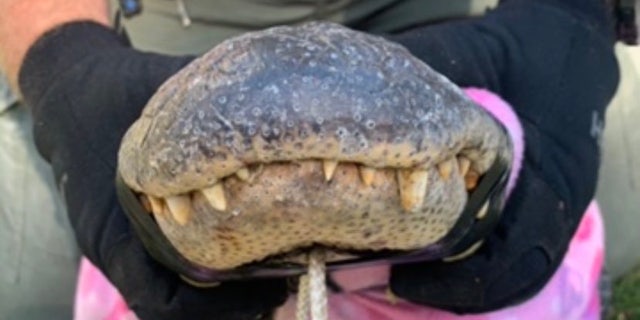 Brown believes a door may have been left open, allowing the alligator to enter the home.
How did the gator wind up in the attic? That, apparently, is still the greatest mystery of all. 
CLICK HERE TO GET THE FOX NEWS APP
Source link