After a man got stranded alone in Oregon's snowy tundra, he found a unique way to call for help by managing to attach his iPhone to his drone in order to send for help.
According to the Lane County Sheriff's Office, the driver attempted to traverse a remote road in the U.S. Forest Service – Willamette National Forest that is not maintained for winter travel. 
After his vehicle got stuck in the snowy terrain, he realized he did not have cell phone service — and his family was out of the country, making the situation worse.
"Nobody knew where he had gone or to call for help if he didn't make it home," the sheriff's office said in a Facebook post.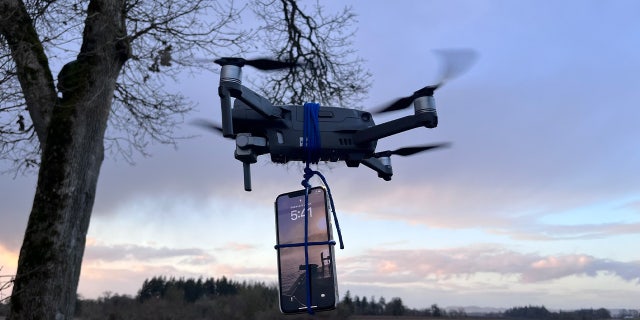 Despite darkness growing near, the man made a few "smart decisions" that may have been lifesaving. Authorities commended the driver for staying with his vehicle and finding a resourceful way to call for help. 
"Rarely does anyone in Oregon die from exposure waiting in their vehicle to be found and rescued," authorities wrote. "But we have unfortunately seen many poor outcomes from those who chose to walk away."
CHICAGO FIRE DEPARTMENT CALLS FOR MASS CASUALTY BUS AFTER EXPLOSION AT RESIDENTIAL BUILDING
The motorist eventually attached his phone to his drone, typed out a text message to his friend explaining his situation and launched it several hundred feet into the air. Due to the increased elevation, his phone was able to connect to a tower and send the message.
"The increased elevation allowed his phone to connect to a tower and send the message, which resulted in our teams being deployed and assisting him out of his situation." police shared.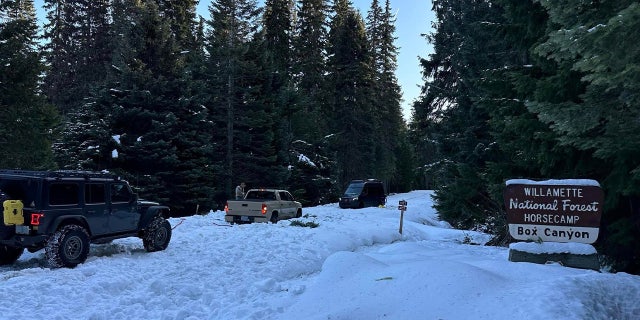 CALIFORNIA COLD CASE CRACKED WITH DNA FROM 'UNPROVABLE' RAPE CASE: PROSECUTORS
As first responders assisted the man, they found another traveler who had been stranded "in the snow for multiple days."
While authorities are happy with the outcome and "impressed" with the man's creativity, they shared tips on how to avoid his situation altogether. 
The Lane County Sheriff's Office warned motorists to not go on snow or ice-covered forest roads, as they are not maintained for winter travel. Authorities also recommended telling a "responsible person" your whereabouts. 
CLICK HERE TO GET THE FOX NEWS APP
"Always tell a responsible person EXACTLY where you are going, and when you expect to be back." the sheriff's office warned. "Do not deviate from this plan."
Source link