Reddit users supported a man who said he walks out of the kitchen every time his culinary-challenged wife attempts to "help" him cook. 
"I love my wife very much. She is a smart and capable woman who leaves me in the dust in most categories," wrote Reddit user "Queasy-Government-81" in a March 6 post in Reddit's "Am I the A—–e" (AITA) subreddit. 
The man asked others if he was wrong "for walking out of the kitchen and going to play video games whenever my wife tries to help me prepare food."
REDDIT USERS SIDE WITH WOMAN WHO LEFT A WEDDING TO GO GET MCDONALD'S: 'REALLY UPSET'
The original Reddit poster explained that his wife "cannot cook. At all." 
She even managed to burn water once while making rice, he claimed, nearly causing a grease fire.
"She can follow instructions on microwave[d] food. She can use the microwave to reheat leftovers. That's about it," wrote the man. "Her mom and dad gave up trying to teach her."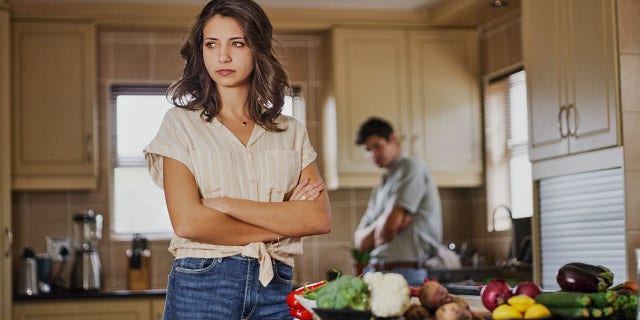 Conversely, the man told others he "loves cooking," he said, and enjoys "making tasty meals from scratch." 
Unfortunately, the man's wife often attempts to "help" in the kitchen, he said, to disastrous results. 
"One of my go-to meals is fried chicken thighs and waffles. I use my dad's waffle recipe and they come out light and crispy. Perfect," he said. 
REDDIT USERS DEFEND MAN WHO SERVES A LOWER-GRADE STEAK TO HIS IN-LAWS (HIS WIFE HAS A BEEF WITH IT)
On Sunday, the Redditor said he was making chicken and waffles for breakfast for his wife and kids, saying it was "a good morning."
"My wife decided to 'help' and covered the waffles in foil so they stayed warm," he wrote. "They did. They also steamed and got soft."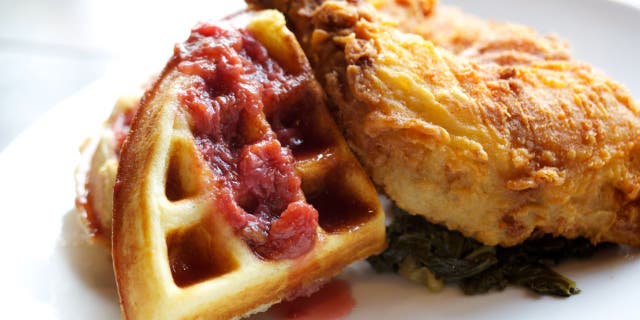 After the waffle debacle, the man said he "finished making myself a waffle and served my food and left the kitchen," he wrote.
"She can finish [the rest of the food] off," he wrote. 
This was not just a one-time occurrence, the man indicated.
FDA PROPOSES PLANT-BASED, DAIRY-FREE MILK CAN BE CALLED 'MILK' AND ASKS FOR PUBLIC FEEDBACK
"I will be making steaks, and I'm resting them, and she throws them back on the grill to keep [them] warm," he wrote. "I'll have the chicken fully cooked and tender, and she will turn up the heat and dry it out 'just to make sure.'"  
"I am sure," said Queasy-Government-81. 
After the chicken and waffles incident, the man wrote that his wife "came up to me for the 50th time" and asked why he always leaves when she "tries to help."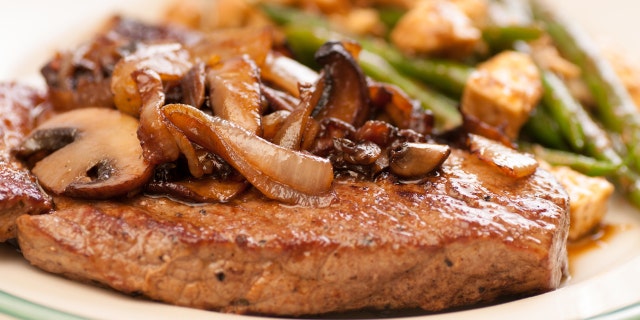 "I explained … that I enjoy making good food," he said. "And that her help is almost universally detrimental to the meal I'm trying to make."
This, however, did not go over well. The man said his wife said he was being a jerk "for caring so much about how food feels and tastes." 
He said, "I think she can do whatever she wants on the days that it is her turn to cook."
Fox News Digital reached out to the original Reddit poster for comment.
MICROWAVE HACK SAYS WE'VE BEEN HEATING UP OUR FOOD ALL WRONG
A Pittsburgh-based psychologist said that Queasy-Government-81 and his wife should work on improving their communications.
"The wife may not understand why her husband is so resistant to her assistance, as she seems to be coming from a place of wanting to help," Dr. Natalie Bernstein of Pennsylvania told Fox News Digital.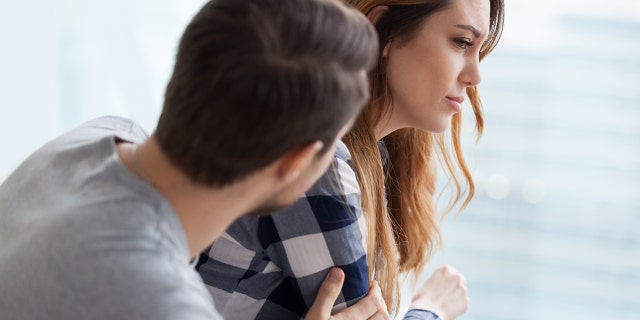 At the same time, "The husband is not wrong for wanting to eat his food the way he desires." she said. 
The Reddit poster could say something like, "Cooking is important to me and I have a process that I enjoy. If you would like to help, perhaps you could set the table or just keep me company," she advised.
Another top commenter pointed out that the wife was not trying to help — but rather to interfere with the cooking process.
Or even, "I prefer to cook my food a certain way. I am happy to cook for you, but if you would like to cook things your way, you are more than welcome," she said. 
The husband's leaving the kitchen "can feel like rejection or anger — and be confusing, if not explained," she said. 
REDDIT POSTER SAYS RECENT 'STRUGGLES' PROMPTED DAD TO SAY 'LOVE YOU' MORE — IT 'MEANS SO MUCH'
On the AITA subreddit, people on Reddit can reply to posts and indicate the poster is "NTA" ("Not the A—–e"), "YTA" ("You're the A—–e"), "NAH" ("No A—–e Here") or "ESH" ("Everyone Sucks Here").
Users can "upvote" responses they think are helpful and "downvote" ones that are not.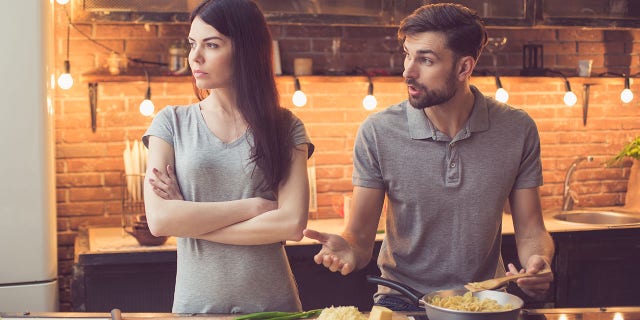 The majority of Reddit users on AITA concurred that the husband was not in the wrong.
"How many times should you have to explain that food is meant to be a certain way," wrote Reddit user "Environmental_Fee409" in the top-upvoted reply. 
FLORIDA DOCTOR ISSUES VIRAL BBQ GRILL BRUSH WARNING ON TIKTOK AFTER CHILD'S VISIT TO HER EMERGENCY ROOM
"I think she would drive me crazy," this same commenter added.
Another top commenter pointed out that the wife was not trying to help, but rather to interfere with the cooking process.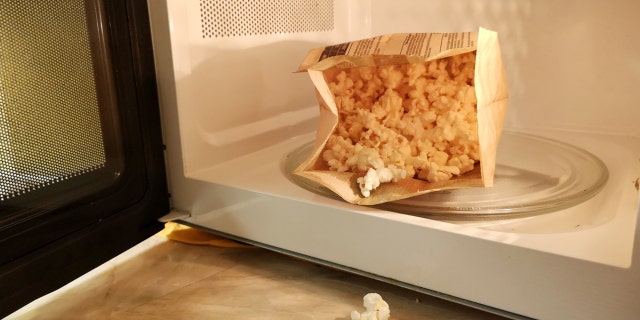 "If she actually, legitimately wanted to be of help, then she would come into the kitchen when you're cooking and say, 'How can I help?' and listen to your responses, and follow through," wrote Reddit user "FoolMe1ceShameOnU." 
"But she doesn't want to be helpful, she wants to control some aspect of what you're doing," the commenter continued. 
CLICK HERE TO SIGN UP FOR OUR LIFESTYLE NEWSLETTER
"So she interferes with your process. Every. Single. Time. Even if it literally means making the food significantly less tasty."
The excuse given by Queasy-Government-81's wife that it should not matter how food tastes is "about as illogical as it gets," wrote  FoolMe1ceShameOnU.
CLICK HERE TO GET THE FOX NEWS APP
"Gently, I would suggest that your wife needs therapy, to figure out why she can't just ask you how she can be helpful, but rather needs to actively interfere anytime you try to cook," said the same commenter, suggesting that perhaps jealousy or control issues are at play. 
"Something is going on here," wrote FoolMe1ceShameOnU. 
Source link