The three-foot-long alligator that was found abandoned in New Jersey last week was apparently left behind by the people who called law enforcement to report the incident.
News of the alligator's rescue from a plastic storage container in "below-freezing temperatures," on Sunday, Jan. 15, in Neptune, New Jersey, was initially shared in a press release issued by the Monmouth County Society for the Prevention of Cruelty to Animals (MCSPCA).
Asbury Park resident Angel Rosario, who the MCSPCA initially identified as a "good Samaritan," reportedly contacted a local police station to report he saw a storage container left in an empty lot near Bangs Avenue.
ABANDONED ALLIGATOR STASHED IN STORAGE CONTAINER FOUND IN NEW JERSEY: 'DANGEROUS EXOTIC SPECIES' 
In a news update shared to Facebook on Thursday, Jan. 19, the Monmouth County SPCA revealed that Rosario and his family were responsible for the alligator's abandonment.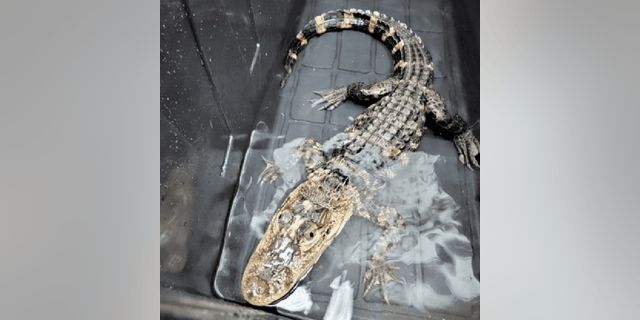 "When Rosario's parents refused to allow him to keep the 3-foot-long reptile, they collectively staged the abandonment and called the Neptune Township Police Department posing as good Samaritans," the MCSPCA wrote. "We know now that at no point surrounding these circumstances was the alligator left in a dangerous or life-threatening situation."
The alligator was reportedly purchased by Rosario's acquaintance, Savion Mendez of East Orange, who bought the animal from a reptile expo in Pennsylvania, according to MCSPCA Humane Law Enforcement.
FAMILY OF ALLIGATORS FOUND IN DETROIT HOME DURING EVICTION
Mendez housed the alligator in a 150-gallon tank but was unable to keep it after being evicted from two apartments in East Orange and Ocean Township, the MCSPCA's investigation found.
Rosario offered to take ownership of the alligator and Mendez transported the animal to Neptune Township, according to the MCSPCA.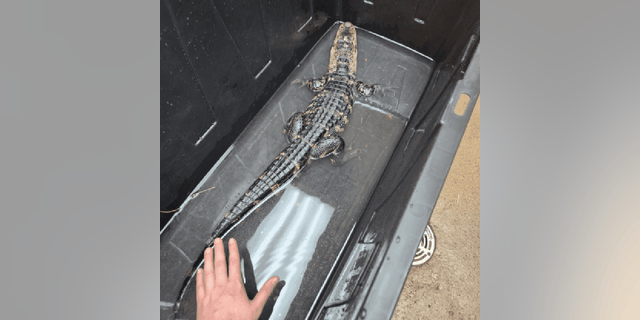 The MCSPCA wrote that it was able to trace the alligator's point of origin and transport to New Jersey from "anonymous tips and help from various sources."
Fox News Digital reached out to Monmouth County SPCA for comment.
AMERICAN MAN ALLEGEDLY CARRIED LIVE ALBINO ALLIGATOR IN SUITCASE AT GERMAN AIRPORT: REPORT
"We'd like to thank our Humane Law Enforcement Division who works in conjunction with the Monmouth County Prosecutor's Office for investigating this case promptly and professionally," Ross Licitra, executive director of the Monmouth County SPCA, said in a statement. 
"We're also grateful for the assistance of the public, who gave us key information bringing us to the conclusion of this case," Licitra continued.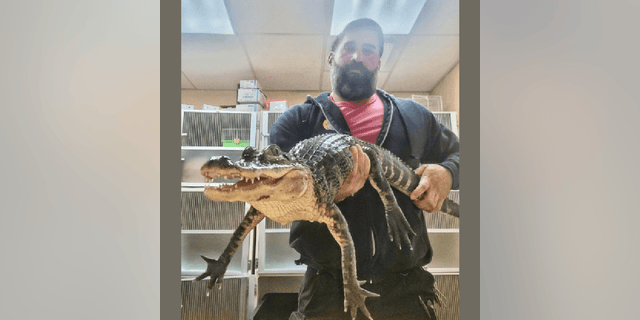 Rosario and his parents are facing charges for falsifying a police report, according to the MCSPCA.
The New Jersey Department of Fish & Wildlife will have regulatory charges brought on Mendez for violating the state's prohibition on keeping dangerous exotic species as a pet, the MCSPCA noted.
CLICK HERE TO GET THE FOX NEWS APP
The alligator has been placed in the Cape May County Park & Zoo in Cape May Court House, New Jersey. The reptile was found to be a juvenile.
Source link