A family in Connecticut recently discovered a black bear hibernating underneath their deck, and they were able to capture the animal on video.
On Dec. 30, Plainville-resident Vincent Dashukewich and his girlfriend, Olivia Unwin, were playing with Vincent's dog when they noticed something was off with the pup's behavior, according to the Dashukewich family.
When the dog began acting scared and avoiding the backyard deck, Vincent Dashukewich found a bear taking shelter, Vincent's sister, Tyler Dashukewich, told Fox News Digital (SEE THE VIDEO at the top of this article).
'LAW-ABIDING' BEAR CROSSES STREET LIKE A PRO IN NORTH CAROLINA, VIDEO SHOW
The family said they contacted the Connecticut Department of Energy & Environmental Protection, DEEP.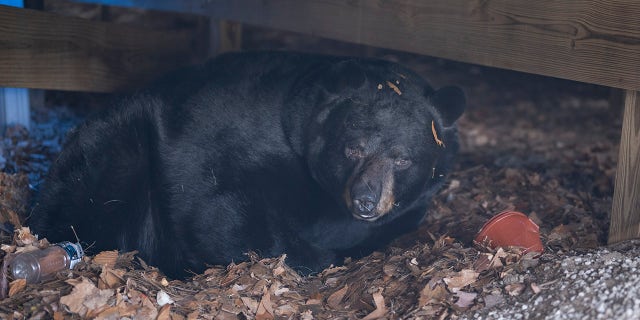 North American adult male bears can weight up to 550 pounds, according DEEP's website.
During a hibernating period, a bear's heart rate will slow down and their internal body temperatures will lower, shared DEEP on their website.
COLORADO MAN SHOOTS BEAR INSIDE HIS HOME WITH HIS .40-CALIBER PISTOL
DEEP added that there has been an increase in Connecticut's bear population and that "bears may find suitable denning conditions around human dwellings, including under decks, porches and sheds."
Fox News Digital reached out to DEEP for comment.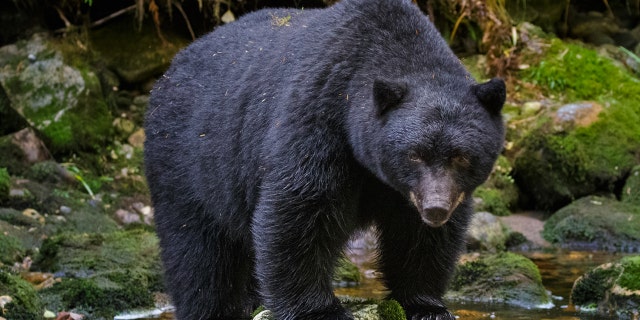 Tyler Dashukewich said DEEP advised her family that they "could shine bright lights or make loud noised to try and make him come out or leave him there."
The Dashukewich family decided to let the bear stay in his current living situation since he has not caused any further issues.
"We are keeping the bear where he is since he is not bothering us," Tyler Dashukewich commented.
BEAR ATTACKS WOMAN WHO'S WALKING HER DOGS, SHE PLAYS DEAD WITH 'CRUNCHED' SKULL
It is not unusual for bears to be found near the Dashukewich residence where Tyler and Vincent Dashukewich live along with their parents and Tyler's daughter.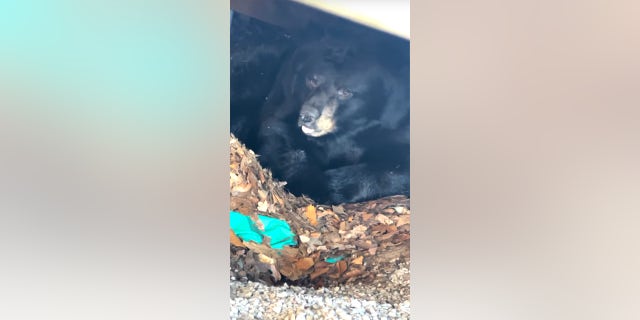 "But [we] are not used to them staying for so long like this bear is," Tyler Dashukewich added.
Vincent Dashukewich documented his discovery and the siblings posted the video on TikTok, which has since gone viral – garnering more than 16 million views.
The bear now goes by the name of Marty and has an Instagram page dedicated to him.
CLICK HERE TO SIGN UP FOR OUR LIFESTYLE NEWSLETTER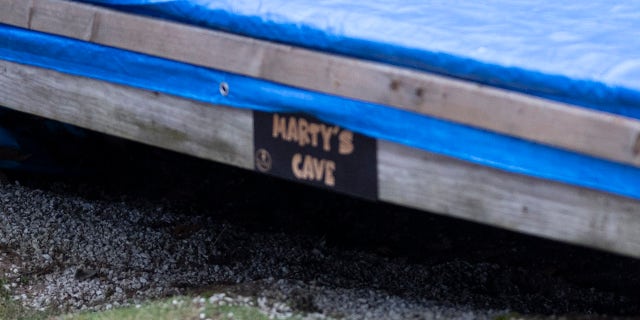 Vincent and Tyler Dashukewich said they plan on selling "Marty merch" and donating the funds to a foundation to protect wildlife.
Until Marty leaves, the family will be keeping their distance from the bear for safety reasons, Vincent said.
CLICK HERE TO GET THE FOX NEWS APP
Source link