A plane carrying 201 U.S. citizens evacuated from Wuhan, China – the epicenter of a deadly coronavirus outbreak – has landed at a military base in California after briefly stopping in Alaska on Tuesday night to refuel.
US AIRLINES EXTENDING TRAVEL WAIVERS FOR PASSENGERS SCHEDULED TO FLY TO CHINA AMID CORONAVIRUS OUTBREAK
The Boeing 747 with red and gold stripes and no passenger windows, landed at March Air Reserve Base on Wednesday morning. The plane was initially headed to Ontario International Airport in San Bernardino County but was diverted to March Air Reserve Base in Riverside County "for the logistics that they have," according to an official.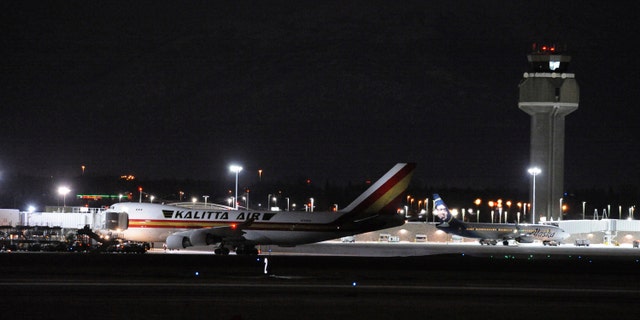 All passengers onboard had already passed two screenings in China and were screened twice more while refueling in Anchorage, Alaska. They will undergo additional screenings in California and be temporarily housed there for a period of time, officials said.
"Our primary objective is to facilitate the safe return of these Americans while protecting the public's health," the CDC said in a statement on Tuesday.
CLICK HERE TO GET THE FOX NEWS APP
The outbreak has sickened nearly 6,000 people and been linked to at least 132 deaths. The number of cases confirmed in mainland China has now surpassed those that were sickened during a SARS outbreak in 2002-2003. However, the coronavirus death toll still remains lower than the 348 people in China who were killed by SARS.
This is a developing story. 
Source link